ShopCoupons X Lazada Philippines Blogger Contest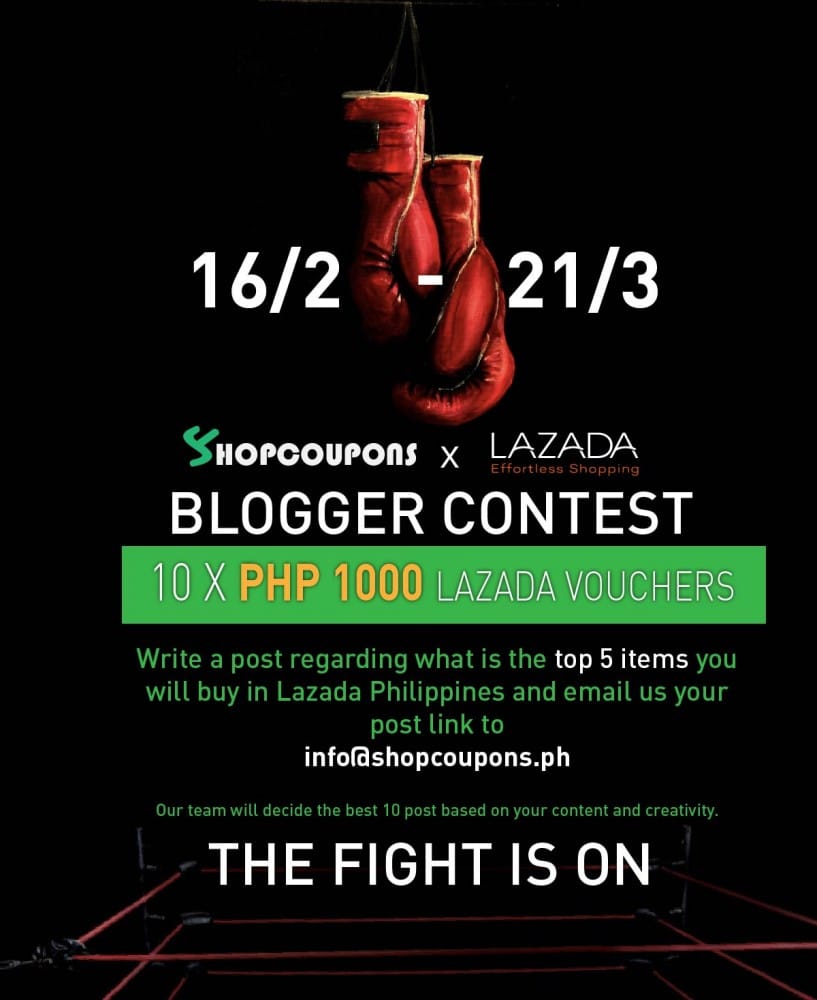 Hey Guys! as anticipated, our blogger contest is finaly here! In collaboration with Lazada Philippines, we are giving away 10 X PHP 1000 worth of Lazada vouchers for 10 different winners!
HOW TO ENTER
Write a post related any of these topic (We do not limit your creativity on your topic and title!)

Top 5 Must-Have Items From Lazada Philippines (Top 5 beauty products, electronics, hiking products.. etc..)
Top 5 Reasons Why You Should Shop at Lazada Philippines
Top 5 Value For Money Products from Lazada

Email us your post link with subject "ShopCoupons Blogger Contest" to [email protected] (If there is an issue sending in, send a message to our facebook page)
The contest duration is from 16th of February till 21th of March 2016
Content language: English, Filipino
Minimum of 300 words
There is no weight in the judging factors, we will judge based on the overall performance!
Read the full terms & condition here!
Need examples? Check this blogger post from our past contest!
TOP 5 ITEMS I WANT TO BUY IN LAZADA!
You do not need to purchase anything to join this competition.
LET THE GAME BEGIN!